Univ.-Prof. Dr. Sophie Lecheler
Professor of Communication Science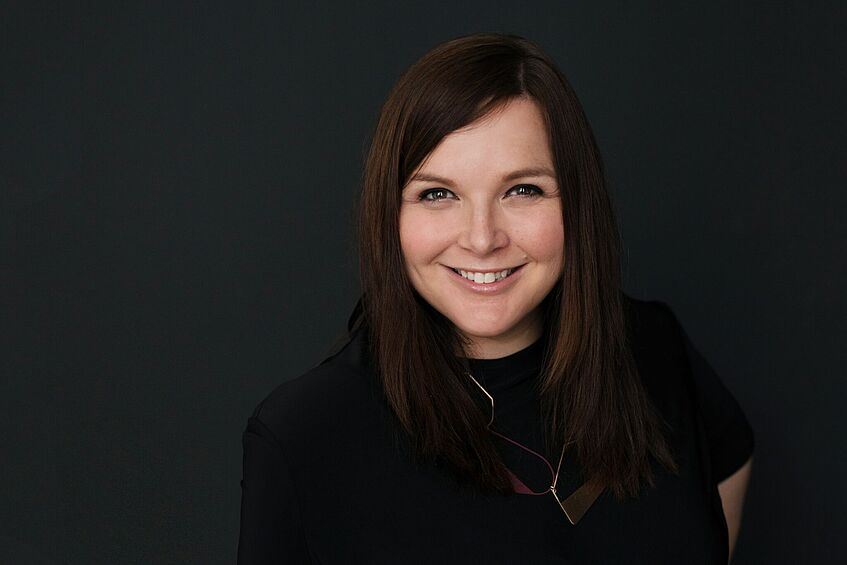 Research interests
Political Communication
Digital Journalism
Emotions
Framing
News Processing
Experimental Research
Sophie Lecheler is Professor of Communication Science with a focus on Political Communication at the Department of Communication at the University of Vienna.
She previously worked at the Amsterdam School of Communication Research (ASCoR) at the University of Amsterdam as an Associate Professor. Sophie holds a PhD from the University of Amsterdam, and master's degrees from the University of Munich (Germany) and the University of Cambridge (UK). She also previously worked as a Marie Curie Research Fellow at the Department of Government at the London School of Economics and Political Science (LSE).
Her work has been published in a wide range of international journals, such as Communication Research, Journal of Communication, New Media & Society, Journalism Studies, Journalism & Mass Communication Quarterly, Journal of Media Psychology, International Journal of Public Opinion Research, Journalism, Communication Monographs, Communication Yearbook, and the International Journal of Press/Politics. For an overview of all her publications, see here.
Literatur für die Abschlussprüfung - MA Publizistik- und Kommunikationswissenschaft
Diese Literatur gilt für StudentInnen im deutschsprachigen Masterstudium.
Literature for the final exam - MSc Communication Science
This topic list is relevant for students of the english-speaking Communication Science master program.
Office hours 2021 / Sprechstunde 2021: 16.12.
Office hours 2022 / Sprechstunde 2022: 20.01., 03.02.


Please register by email: dana.grohs@univie.ac.at
----------------------------------------
Kolingasse 14, 1090 Wien
Zi. 6.53
T: +43-1-4277-493 75
eFax: +43-1-4277-8493 75
eMail: sophie.lecheler@univie.ac.at

Recent Publications
Egelhofer, J.L., Jaidka, K., Lecheler, S., Lelkes, Y. & Zhou, A. (2021). Beyond Anonymity: Network Affordances, under Deindividuation, Improve Social Media Discussion Quality. SSRN.
Aaldering, L., Egelhofer, J. L., & Lecheler, S. (2021). Delegitimizing the media? Analyzing politicians' media criticism on social media. Journal of Language and Politics,

ONLINE FIRST.

de Bruin, K., Goutier, N., de Haan, Y., Kruikemeier, S., & Lecheler, S. (2021). From "Cool Observer" to "Emotional Participant": The Practice of Immersive Journalism, Journalism Studies, ONLINE FIRST.
Boyer, M. M., Aaldering, L., & Lecheler, S. (2020). Motivated Reasoning in Identity Politics: Group Status as a Moderator of Political Motivations.

Political Studies.

Aaldering, L., Egelhofer, J. L., & Lecheler, S. (2020). Nieuwe uitdagingen voor de journalistiek in het tijdperk van nepnieuws. Doen, durven of de waarheid?, 87-103.

Lecheler

, S. (2020). Dan, Viorela: Integrative framing analysis: framing health through words and visuals. Publizistik, 65, 663–664.
de Haan, Y., Kruikemeier, S., & Lecheler, S. (2020). The Advancement of methods in the Field of Journalism Studies. Journalism Studies, ONLINE FIRST
de Haan, Y., Kruikemeier, S. & Lecheler, S. (2020). Meeting the digital demand through a multi-perspective methodological approach.

Journalism Studies

, 21, 7, 857-862. DOI: 10.1080/1461670X.2020.1752290.
Lecheler, S. (2020). The Emotional Turn in Journalism Needs to be About Audience Perceptions. Digital Journalism 8 (2): 287-291.
Lecheler, S., de Haan, Y. & Kruikemeier, S. 2020). Meeting the Digital Demand through a Multi-Perspective Methodological Approach, Journalism Studies, 21(7), 857-862.
Otto, L., Lecheler, S., & Schuck, A.R.T. (2020). Is context the key? The (non-)differential effects of mediated incivility in three European countries. Political Communication, 37(1), 88-107.
Lecheler, S., Matthes, J., and Boomgaarden, H. (2019). Setting the Agenda for Research on Media and Migration: State-of-the-Art and Directions for Future Research. Mass Communication & Society, 22(6), 691-707.
Egelhofer, J. L., & Lecheler, S. (2019). Fake news as a two-dimensional phenomenon: a framework and research agenda. Annals of the International Communication Association, (online first).
Lecheler, S. (2019). Framing effects in political communication. Oxford Bibliographies, Political Science.
Metz, M., Kruikemeier, S. & Lecheler, S. (2019). Personalization of politics on Facebook: Examining the content and effects of professional, emotional, and private self-personalization. Information, Communication and Society, 23 (1), 1481-1498.
Egelhofer, J., & Lecheler, S. (2018). Das Fake News-Phänomen - eine Einordnung. Historische Sozialkunde, 4, 3-9.
Van 't Riet, J., Schaap, G., Kleemans, M., Veiling, H., & Lecheler, S. (2018). On Different Sides: Investigating the Persuasive Effects of Anger Expression in Political News Messages. Political Psychology, 40(4), 837 - 857.
Bartholomé, G., Lecheler, S., & de Vreese, C. (2018). Towards A Typology of Conflict Frames: Substantiveness and interventionism in political conflict news. Journalism Studies, 19(12), 1689-1711.
Van Leuven, S., Kruikemeier, S., Lecheler, S., & Hermans, L. (2018). Online And Newsworthy: Have online sources changed journalism?. Digital Journalism, 6(7), 798-806.
Lecheler , S. (2018). Down the rabbit hole: Integrating emotions into news framing effects research . In P. D'Angelo and J. A. Kuypers (Eds.), Doing news framing analysis (2nd edition), pp. 71-89. New York : Routledge.
De Haan, Y., Kruikemeier, S., Lecheler, S., Smit, G., & Van der Nat, R. (2018). Audience uses and evaluations of news visualizations: when does an infographic say more than a thousand words. In A. Nguyen (Ed.), News, Numbers and Public Opinion in a Data-Driven World (pp. 191-208). New York/London: Bloomsbury Publishing USA.
Kruikemeier, S., & Lecheler, S. (2018). News consumer perceptions of new journalistic sourcing techniques. Journalism Studies, 19(5), 632-649.
Kruikemeier, S., Lecheler, S., & Boyer, M. M. (2018). Learning from news on different media platforms: An eye-tracking experiment. Political Communication, 35(1), 75-96.