Mgr. Dominika Betakova, Bc.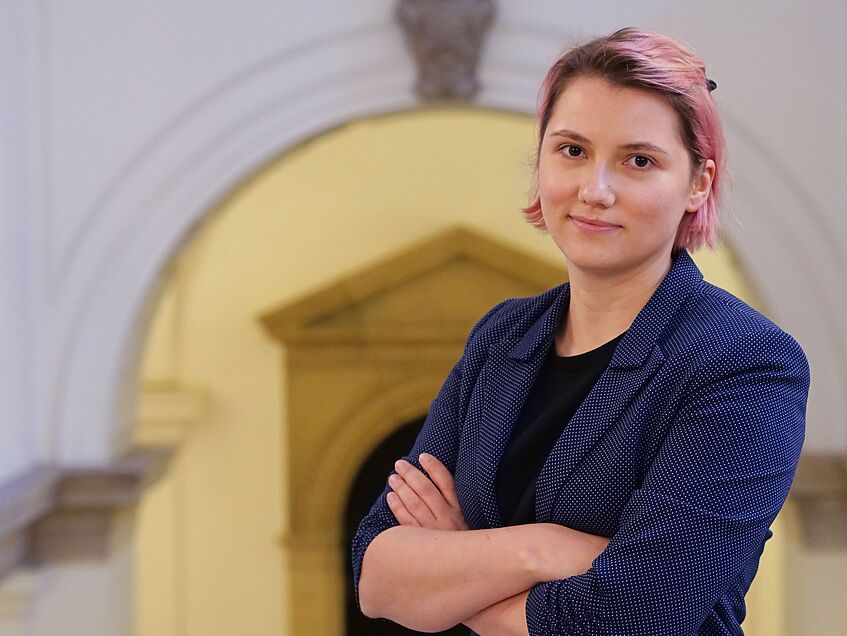 Mgr. Dominika Betakova, Bc.
Universitätsassistentin (Prae-Doc)
Main Research Areas and Interests
News Avoidance
Political Communication
Automated Content Analysis
Experimental Research Methods
Dominika Betakova is a PhD candidate at the Department of Communication, supervised by Prof. Hajo Boomgaarden and Prof. Sophie Lecheler, and she is part of both Computational Communication Science Lab and Political Communication Research Group.
In her dissertation, Dominika focuses on news avoidance and political news use. She gained a double Bachelor's degree in Media Studies and Journalism and Political Science and Master's degree in Political Science from Masaryk University, Czech Republic, in 2018, with the thesis focusing on automated computer-assisted content analysis of political communication.
During her master's degree studies, she conducted a laboratory experiment measuring the effect of political advertisements, assisted in conjunction with a congressional campaign in a political consulting agency in California, participated in electoral campaigns in Central and Eastern Europe and co-founded an award-winning project promoting critical thinking and media literacy in Czech Republic. After the graduation, she worked at a natural language processing company in Vienna.
------------------------------------------
Kolingasse 14, 1090 Wien
Zi. 6.57
T: +43-1-4277-49378

eMail: dominika.betakova@univie.ac.at
Recent Publications
Peer-Reviewed Articles
Schäfer, S.,

Betakova, D.

, Aaldering, L., & Lecheler, S. (2022). Opting out of News. Medienjournal-Zeitschrift für Medien-und Kommunkiationsforschung, 45(3), 31.
Conference Presentations
Betakova, D.

, Boomgaarden, H., Lecheler, S., Schäfer, S., Aaldering, L. (2021, September). I Do Not (Want to) Know! An Empirical Investigation of the Relationship Between Unintentional and Intentional News Avoidance and Their Predictors. Presentation at the (virtual) 2021 Conference of The International Journal of Press/Politics, September 13-16.