Hossein Kermani, PhD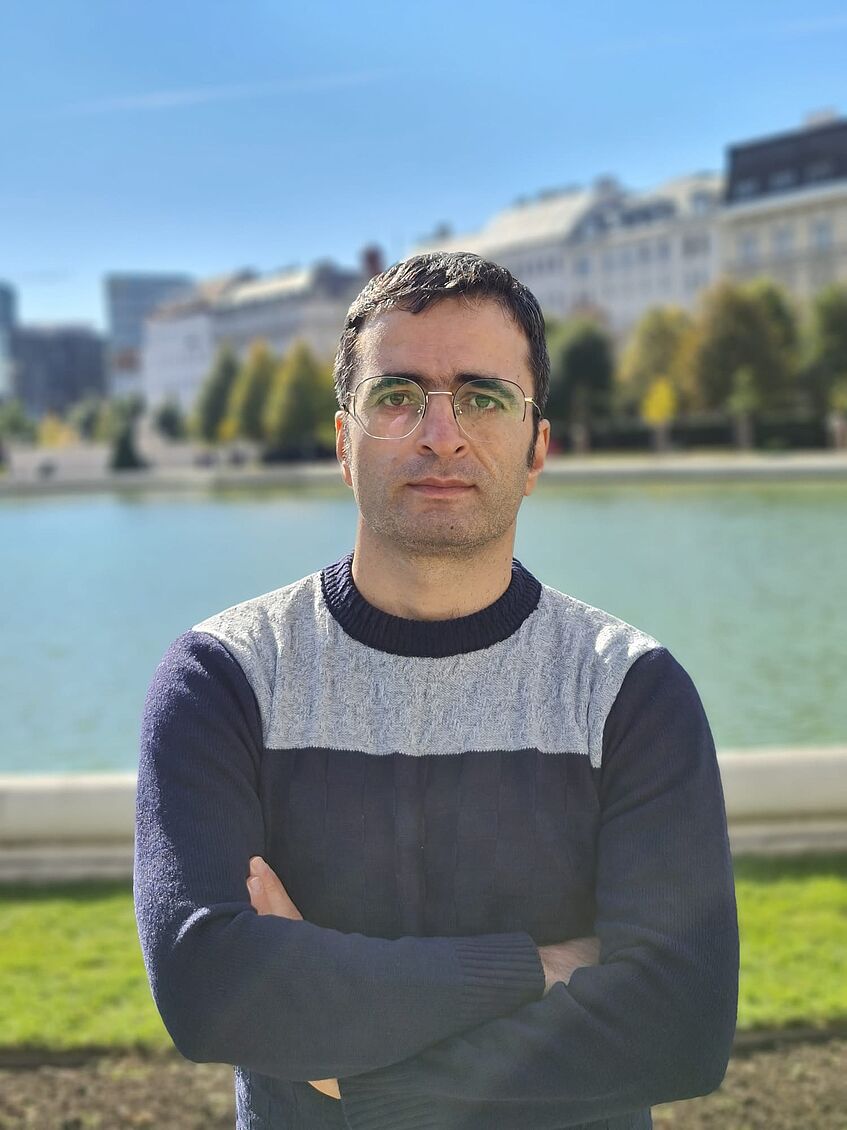 Hossein Kermani, PhD
MSCA Postdoctoral Researcher
Main Research Areas and Interests
Social media activism
Computational propaganda
Digital and computational methods
Critical discourse studies on social media
Hossein Kemani is a MSCA post-doctoral researcher at the at the Political Communication Research Group of the University of Vienna. He received his Ph.D. in Communication Studies form the University of Tehran. Hossein is studying social media, digital repression, computational propaganda and political activism in restrictive contexts, with a particular attention to Iran. His research mainly revolves around the discursive power of social media in making meaning, shaping practices, changing the microphysics of power and playing with the political, cultural and social structures in Iran. Before joining the POLCOM group, Hossein was a visiting researcher at the University of Zurich. Hossein has recently published in, among others, Big Data & Society, and Asian Journal of Communication. His first book, social media research in Iran, was published in 2020. His second book, Twitter, power, and politics in Iran, will be published in December 2021.
------------------------------------------
Kolingasse 14, 1090 Wien
Zi. 6.22
Selected Publications
Kermani, Hossein and Faust, Maria (2021). Living with Instalive in Iran: Social Media Use in Authoritarian Countries during the Pandemic. In Stefania Milan, Emiliano Treré and Silvia Masiero (Eds), COVID-19 from the Margins: Pandemic Invisibilities, Policies and Resistance in the Datafied Society. Amsterdam: Institute of Network Cultures, University of Amsterdam.

Eloranta, J., Kermani, H., & Rahimi, B. (2016).

Facebook Iran: Social capital and the Iranian social media. In Faris, M., & Rahimi, B. (Eds), Social media in Iran: Politics and society after 2009 (pp. 19-39). New York: State University of New York Press.
Journal articles
Selected Presentations
Kermani, Hossein and Hooman, Niloofar (2021). How a connective action is disrupted in restrictive contexts? The case of dismantling #rape on Persian Twitter. Paper presented at AoIR 2021: The 22nd Annual Conference of the Association of Internet Researchers. Virtual Event: AoIR. Retrieved from spir.aoir.org.
Kermani, Hossein (2021) Using computational and qualitative methods to analyze Covid-19 frames on Iranian Twittersphere, 2021 Conference of the German Communication Association's Methods Division, (virtual event), September 30-October 1, 2021.

Kermani, Hossein; Khorshidi, Mona, and Ashtiani Araghi, Mohammad (

2020

) The president's speech: An analysis of Covid-19 discourse in Iranian president's speeches, 14th ECPR General Conference (virtual event), 24 – 28 August 2020.
Kermani, Hossein (2020) Social media narratives and democracy in Iran: An analysis of Iranian Twitter users' narrativity practices during Iran's 2017 presidential election, ESA-ECPR Midterm Social Movement Conference. Johan Skytte Institute of Political Studies, University of Tartu: Estonia. 7-9 October 2020.

Kermani, Hossein (2018) Habermas on Telegram; Can a micro public sphere be shaped in the age of social media?

Presented at 3rc Asiascape: Digital Asia conference (DIAS), Netherlands: Leiden University. 29 May, 2018.